L'azienda è presente sul mercato da molto tempo e fin dagli inizi si è sempre concentrata sul proprio core business, introducendo soluzioni tecnologiche d'avanguardia e ponendosi ambiziosi obiettivi, suscitando gli entusiasmi di critica e pubblico.


Il prodotto è industrializzato allo stato dell'arte, sia da un punto di vista meccanico con l'ampio utilizzo di alluminio e rame, sia per quanto riguarda la componentistica hardware, selezionata allo scopo, ed il software, potente nella gestione delle librerie musicali, intuitivo nell'utilizzo e dalle prestazioni decisamente convincenti (Lightning DS).
I prodotti sono anche Roon Ready.

Grande cura nella scelta delle soluzioni progettuali: clock Femto72, alimentazioni ultralineari ridondanti, sistema antivibrazioni, schermature contro interferenze elettromagnetiche, doppi isolamenti galvanici sulle uscite...



I prodotti si presentano con look molto accattivante e completi nelle funzionalità (risoluzioni gestite fino a PCM 32bit-384KHz e DSD512).

Le architetture utilizzate in progettazione (piattaforme Tesla G1 e G2 e Proteus G2 con generose memorie di sistema) garantiscono in sala un risultato di eccellenza ed un ottimo rapporto qualità-prezzo.

Intervista al progettista di Auralic (inglese)
AURALiC, High-Performance Innovation That Brings All Your Music to Life.
Mission Statement:
We design and build products that enhance the recorded musical experience all over the world. Digital sources that combine features and technology to provide our customers with accessible, high levels of sonic performance.
About Us
AURALiC brings together, in a trusted, mature ecosystem, advanced technologies in innovative ways for the purpose of listening to music at high levels of performance through the use of accessible, feature-packed award-winning products meant to be the cornerstone of any high-performance audio system.
Sonic Performance
Our products are all designed and developed with unrelenting attention to detail, exacting tolerances, and extreme precision. Independent of where a product is built, our passion for music, peerless expertise in electronics design, and a complete understanding of electrical engineering all govern our build process; which allows us to build and design world-class products in China. By caring as much as we do about sonic performance, we ensure you'll enjoy a truly fulfilling musical experience.
Extensive Functionality
Providing you with functionality found nowhere else in the world of high-performance audio is one of our primary goals. We simply want to provide you with a world of unmatched choices when considering how you'll be accessing and enjoying your music.
A Complete Ecosystem
We've developed our own integrated platform in the form of Lightning OS, and over the years, we've continued to add exclusive features built to integrate your music-listening experience. Our cutting-edge hardware design, app-based control, nonstop updates, multifaceted support, and our comprehensive approach will make it possible for you to bring all your music to life.

Sito web:
https://us.auralic.com/

Auralic - Listino Novembre 2020
Torna all'inizio
Video di introduzione all'uso del software di gestione dei contenuti audio, Auralic Lightning DS:

Guida completa all'utilizzo di Auralic Lightning DS cliccando qui
---

Introduzione alla tecnologia Auralic G2.1

The G2.1 Series — Breathing New Life into Your Music
AURALiC introduces a category-wide update to its award-winning G2 and GX Product Range: Series G2.1/GX.1. The G2 Series now stands as one of AURALiC's most successful projects. The effects of this effort have served as an important lesson to the team: that digitally oriented audiophiles prize above all else: sonic performance, industrial design, and diversity of features in their purchases. While the success of the G2 products proved a welcome chapter, the AURALiC team, in its innovative spirit, feels that it's time to further the series in terms of its capabilities, both in the realm of hardware and software.
Enter Series G2.1. AURALiC is proud to introduce the next evolution in the development of its products. The AURALiC engineering team has developed G2's next evolutionary step, embodied by the all-new:
ARIES G2.1 Streaming Transporter,
VEGA G2.1 Streaming DAC,
LEO GX.1 Master Reference Clock,
SIRIUS G2.1 Upsampling Processor.
Below please find details on improvements made regarding the new G2.1/GX.1 series…
Unity Chassis II
The G2.1 Series casework now features a double enclosure, or "chassis-within-a-chassis," where the outer casework is manufactured from high-grade aluminum and an additional internal enclosure is made from copper. These design revisions enhance EMI shielding, providing an audible improvement to performance. A new, sculpted metal base provides a high-mass, heavyweight foundation for the G2.1/GX.1 series, bonded to the enhanced four-foot assembly. This substantial base adds overall mass to the product and further builds on AURALiC's modest elegance and improves the sound of the product overall.
Enhanced Suspension System
The balanced weight distribution design found internally in the original G2/GX layout remains unchanged, but a newly designed suspension spike system further isolates the product from external mechanical vibration. Potentially harmful vibrations are absorbed within the six-coiled-spring, acoustically calibrated core of each foot, with each spring tuned to a different tension point, resulting in greater sound clarity and a more open sound field through vibration damping at separate frequencies, yet again providing for enhanced sonic performance.
Circuit Optimizations
While external changes to the series are certainly welcome, internal circuitry modification couldn't be ignored. For the ARIES G2.1, the USB output has been transformed into a more universal category of application, allowing for a broad level of compatibility across most manufacturers' USB inputs. The HDD port, for local hard drive connectivity, has been given a power boost to handle a broad range of USB drives requiring higher power delivery. These optimizations have extended the potential feature sets of the products.
CD Playback and ripping – the latest from Lightning streaming
We couldn't ignore the importance of additional features offered by the tried and tested Lightning OS, now in its seventh iteration. As requested by our customers, Lighting OS 7.0 will provide CD playback with optional ripping capabilities. Customers can use a CD drive connected via USB to the AURALiC product. Lightning's CD function will read each disk sector several times to ensure ultimate data accuracy, then save to memory cache prior to playback. This makes for a completely jitter-free CD playback experience, besting other standalone CD players at far higher prices. As for ripping, while you may already have the lion's share of your CD collection stored on a drive or NAS of some kind, the ability to comfortably add CD albums to your library on occasion will add a welcome utility to your AURALiC setup. This feature will work with any of our ARIES (Not ARIES Mini), ALTAIR and POLARIS variants. Simply connect a CD drive via USB to one of the capable AURALiC products and begin to play back or rip your CDs.
Lightning Link Continuity
One aspect of the overall G2.1/X.1 design that remains unchanged, and for good reason, is AURALiC's Lightning Link protocol, making connectivity between G2/GX devices and G2.1/GX.1 an uninterrupted feature, so that owners of both G2 products and the newer generation of G2.1 products can be connected together for seamless functionality in one system.
Tesla G2: Platform Made for Sound
In 2014 we developed the original Tesla hardware platform with the goal of creating a high-performance, upgradable platform optimized for audio sound quality. Working hand-in-hand with our control interface and innovative software features, it was the most powerful processing platform available for digital music playback and streaming.

Now there's Tesla G2. 50% faster, with twice the processing resources, Tesla G2 is the hardware powerhouse behind the sonic excellence of the G2 line.
Whisper-Quiet Operation: Dual Galvanic Isolation
To avoid the interference associated with traditional open circuit designs, Galvanic Isolation in the ARIES G2.1 separates electrical circuits while allowing data to flow between them. We created two special high-speed galvanic isolators and configured them between the ARIES G2's primary clocking, processing, and transmitting circuits. It's a new level of protection against EMI that helps eliminate jitter, contributing to an unparalleled level of clarity.
Dual Purer-Power Linear Power Supplies
We've given the ARIES G2.1 two of our ultra-quiet Purer-Power linear power supplies, galvanically isolating them from each other in the obsessive quest to reduce noise for better sonic performance. Processing and display power is completely separated from sensitive audio components that operate on their own dedicated supply. Interference between the separate areas is reduced to zero, so all you'll hear from the ARIES G2.1 is the music.

Dual Femto Clocks
Dual Femto Clocks have got you covered no matter how you like to connect. With 2 separate, super-accurate clocks cycling on the order of quadrillionths of a second, you'll enjoy extremely low jitter and better sound. One clock takes care of digital outputs, and the second regulates USB output, so you can be sure your musical signal is always rock-steady.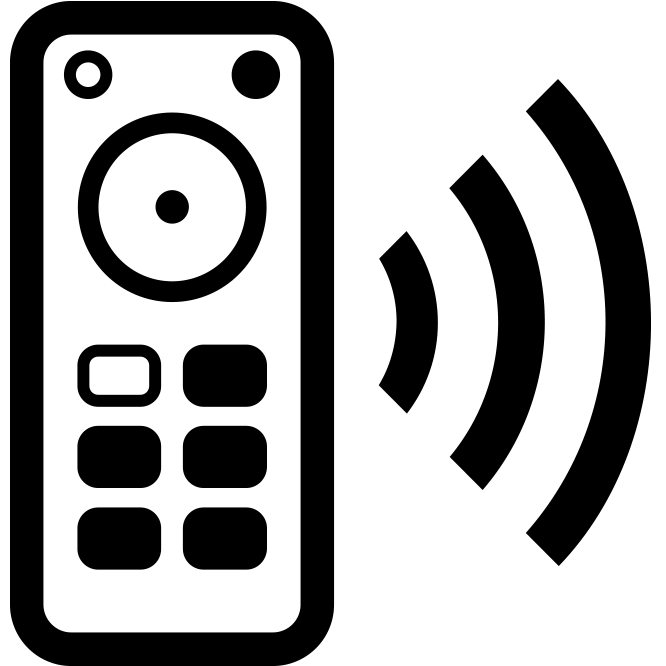 Smart-IR Control
Smart-IR Remote Control lets your AURALiC device map its functionality onto any remote you'd like. Just let the device know which remote you prefer, and all of its operations (play/pause, volume control, track select, etc.) can be assigned to buttons just the way you like them.

GalvanicUSB
Like our ActiveUSB feature, GalvanicUSB bypasses the noisy USB power supply to improve sound quality. Precise re-clocking reduces jitter, and brand-new galvanic isolation provides even more protection against EMI noise. It's the quietest and best-sounding USB connection we've ever offered.
Dual Purer-Power
The first of two Purer-Power supplies feeds the ARIES G2.1's processing circuit, LCD display, and storage – whether internal or attached via USB. The second Purer-Power pathway is dedicated to sensitive audio components such as the Femto clock and USB audio output. Both power supplies are galvanically isolated from each other to ensure zero EMI interference between them.

1GB Memory Cache
Open network connections and data fetching are prone to noise that can hurt the quality of your audio signal. The Tesla G2 hardware platform dedicates a whopping 1GB of RAM to the task of caching, lowering the frequency of open circuits and helping your music sound better.
Torna all'inizio