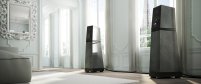 Recensioni:
UltraAudio (Select Component)



"Le Verity Amadis sono l'equivalente uditivo del mio completo di Armani: trasudano qualità, eleganza e raffinatezza sotto ogni aspetto.
Questi non sono diffusori per hobbysti. Le Amadis sono diffusori per amanti della musica. (...) Una volta scoperto questo genere di sensazioni, è molto difficile farne a meno." UltraAudio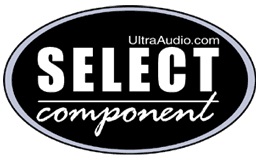 The Amadis S boasts an impressive blend of state-of-the-art electrical, mechanical and acoustical features, all of which are essential to any pure sound reproduction. This loudspeaker will delight music lovers that are truly serious about their listening. Verity designers optimized the proportions of the cabinet so it would adapt to any room and invested in components of the highest quality to make the Amadis S the indisputable choice for high sound performance in all acoustic environments.
Its overall refinement is in line with Verity Audio's tradition of creating loudspeakers you'll want to keep for your entire life. Verity owed to its community of fans to exceed all their expectations and take care of every detail in the creation of what turns out to be an incredible tour de force.
Efficiency of 93 dB @ 2,83 Vrms and 1 meter on axis;
Bandwidth of 20 Hz to 50,000 Hz;
Resonance free, pure neo-ring soft dome tweeter;
Superb proprietary 5" (127 mm) midrange;
Superb proprietary 10" (254 mm) woofer;
Constrained-layer Floor Isolation Platform with adjustable feet;
Verity's unique rear woofer configuration provides extreme definition down to the lowest octaves;
Bi-wireable and bi-amplifiable;
Gorgeously crafted and finished with exquisite Italian lacquer;
Numerous amplification configurations starting from 18 watts up to unlimited power.